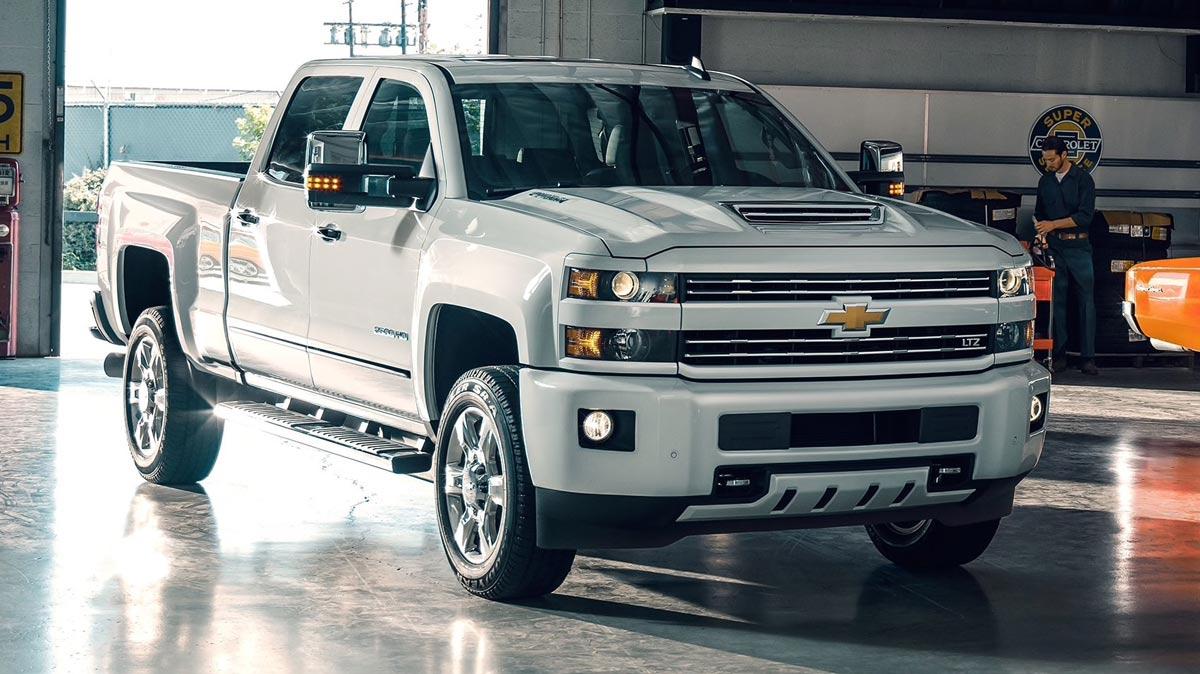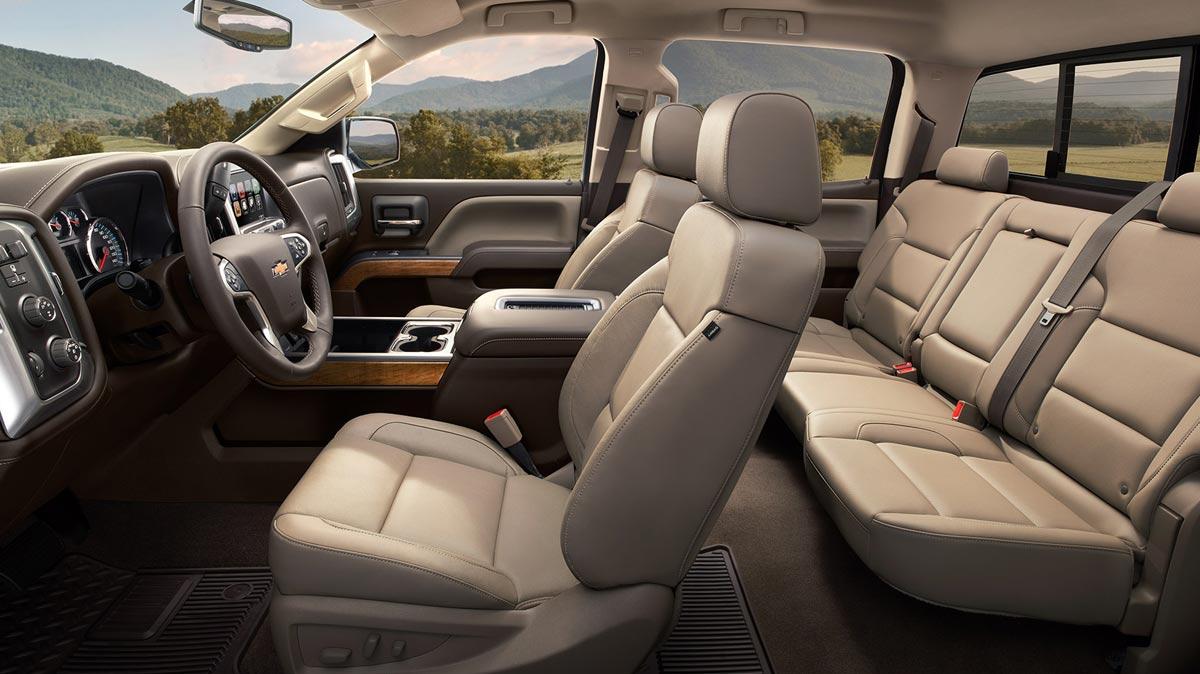 Save on a New Chevy Silverado 1500
If you are looking for a deal on a tough, full-size pick-up, then you will want to check out our deals on brand new Chevy Silverado 1500 trucks. At Cronic Chevrolet Buick GMC, in Griffin, GA. We sell more brand new Silverado 1500 trucks than just about anyone in the region. Here is a look at why the Silverado 1500 is a top full-size truck choice.
It's Big and Powerful
The Chevy Silverado 1500 is designed to give you the size and the power that you need to take on any task. You can get the Silverado with either a gas or a diesel engine. With the Silverado, you get amazing hauling and towing capability that will allow you to get more done.
The Silverado 1500 Offers Lots of Value
Chevy is famous for providing lots of value to its vehicles. The same holds true for the Silverado. When you compare it to other full-size trucks, you will notice that you get more size, more power, and more features. When you look at the upper trim levels of the Silverado 1500, you will notice that your money goes even further. In fact, you can get the top trim High Country model for less than the top trim levels from other truck makers.
You Can Go Offroad
Its always important to get a vehicle that can handle itself off-road all over Fayetteville, GA. The Silverado 1500 has been engineered to handle all types of terrain. If you need to take your truck on grass, sand, gravel, rock, or dirt, the Silverado 1500 will be able to handle the job like a pro.
This Truck Will Last
The one thing that owners love about the Silverado 1500 is that these trucks know how to last. That's because Chevy engineers have put a lot of innovative thinking into these trucks. With the proper maintenance, a Silverado 1500 can last much longer than you think. Also, maintaining and repairing a Chevy Silverado 1500 is quite affordable. This will lower your overall cost of ownership.
Our Big Chevy Silverado 1500 Inventory
We are proud to have all trim levels of the Chevy Silverado 1500 in our inventory. We have everything from the base model to the top High Country trim. You will also find Silverado trucks in the two-door or four-door cab configurations. Not only that, but the Silverado 1500 is also available with either a long bed or a short bed configuration. You are sure to find the exact Silverado 1500 that you want in our inventory available near Locust Grove, GA.
See the Chevy Silverado 1500 at Cronic Chevrolet Buick GMC, INC
To help you find your Silverado 1500 quickly, our Chevy truck sales team will be ready to assist you. They can show you all the top features of the Silverado 1500 of your choice, answer your questions and offer you a test drive around Hampton, GA.
Why Shop with Us?
At Cronic Chevrolet Buick GMC, INC., we are proud to be the truck dealer of choice in the Griffin, GA area. We have sold multiple Silverado 1500 trucks to a number of our customers who trust us for the best deal. We also offer attractive purchase and lease options. Finally, our Chevy truck sales team are always just a phone call, text, or e-mail away when you need us. This is why we continue to be a top truck seller in the region.
Get Your Brand New Chevy Silverado 1500 Today
We are ready to make you an exciting deal on the brand new Chevy Silverado 1500 of your choice. Visit us at Cronic Chevrolet Buick GMC, INC., in Griffin, GA, to take a test drive today. Don't wait. Our low prices may not last long. Get your Silverado 1500 deal today.
More Power to Come in 2020
If that's not enough power, the 2020 Chevy Silverado will feature a new 3.0-liter Duramax Turbodiesel engine.  Throw in much-anticipated Adaptive Cruise Control and the new Advanced Trailering System and you have a well-equipped pickup truck, suited for your everyday life.  A diesel engine will give you more torque for towing and a more fuel-efficient option for your travels between Hampton and Locust Grove.  The four-wheel drive version of the diesel is expected to give an EPA estimated 23 mpg/city and 29 mpg/highway, a major step up from the V8 4X4.
The Advanced Trailering System gives you extra eyes on your load, by providing 15 cameras providing a clear view of whatever you're towing.  It takes all the images and puts them together to let you see through your trailer, so you know everything that is going on around it.  A pair of sockets on the rear bumper allow you to plug in the camera.  There is also a socket inside for your camera to monitor your precious cargo inside the trailer.
Where Can I Lease or Buy a New Chevy Silverado Near Me?
It's time to upgrade your pickup truck.  Find the power you need at Cronic Chevrolet Buick GMC in Griffin.  Talk to our sales team to learn which options fit best to buy or lease.  They are more than happy to find the right Silverado 1500 for your task, large or small.